Need a logo?
Make sure it's a great one.
Find the perfect logo designer for that new logo you need designed
with our tips, tricks and helpful links.
Choosing The Right Logo Design Company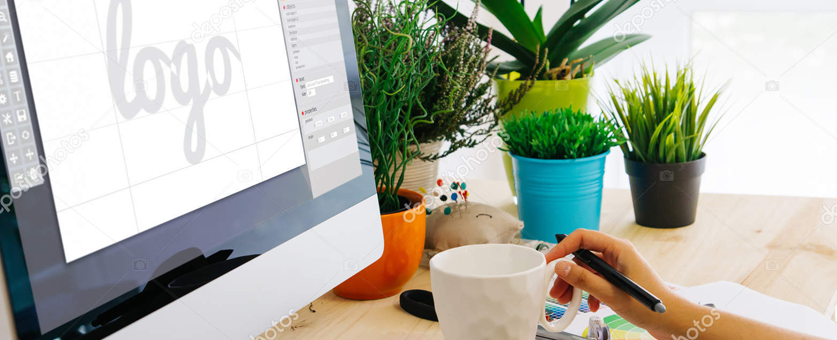 One of the most important things (after choosing your company name) is having the right logo designed for your company. Graphics play a massive part in companies, and since the logo is going to be representing your business and brand, there are a few things that you want to make sure that your new (or updated) logo includes:
Visual appeal. You don't want anything off-putting. While it's nice to create a memorable statement, you don't want to have a logo that is unpleasant to the eyes.
Easy to understand. You don't want anything confusing. Try to make sure that your logo allows for some representation of your company, or at, best, at least nothing that MISrepresents your company.
Unique. When it comes to logo design, don't be one of the crowd. You want your design to be one-of-a-kind. Don't try to copy or create a design that is similar to pre-existing ones.
Now that you have an idea of what you need you will have to find the perfect company to design your logo.
There are a few things to focus on when choosing the right company.
Look at their feedback. Do you read or hear good things about them?
Variety. One of the great things about Logo Contest sites is that you can get a variety of ideas and concepts to choose from. You have multiple ideas submitted from creative designers around the world.
Pricing. It would help if you had some idea of what you would like to pay for your new logo. Keep the prices realistic, but the good news is that the days are gone when you have to spend thousands of dollars on finding a beautiful, unique logo.
Easy to navigate. If you go to a website and it seems too complicated and confusing, the chances are that the entire process will be a pain. The process of finding the perfect logo for your business shouldn't be difficult or unpleasant.
Last but not least, have fun! This is a big and important step for your company, and it's exciting.
1. Mastercard's new logo is called "ridiculous".

In a new attempt to update their logo, Mastercard recently designed a new logo that met with some unexpected criticism. For years this  leading company's logo has been easily recognized by it's interlocking red and yellow circles. They announced that the design was taking a new turn and they were dropping the "Mastercard" on the design to join forces with companies such as Nike and Target, that use their images instead of their name to be associated with their brand. Online users were dismayed and unhappy with the new logo, many of which accused it of looking like a Venn Diagram, and said that they felt the name drop to be unnecessary and possibly even pretentious.
2. Marvel Games has a new logo, with a hint of 4.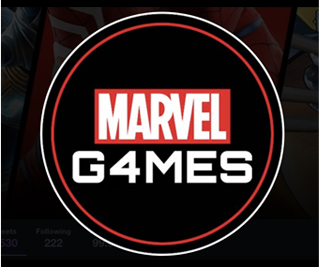 Marvel Games released their new logo recently, and it has people wondering. The new design, while creative, features the numeral "4" in place of the "A" in Games. While no one quite knows what the reason for the 4 is, many are hoping that it is a hint to a new game being released that is related to the hit Fantastic Four movies.
One thing is for sure, maybe we don't know what the new logo is all about, but we sure know that it's making a lot of stir and is the topic of many discussions, which is definitely not a bad thing for Marvel G4mes.
3. Second Rebrand in Three Years.

Uber has done it again. For the second time in three years, they have redesigned their logo, causing many to wonder, do they even KNOW what they want? One thing is for sure, after the release of CEO Travis Kalanick and the installment of the new CEO, Dara Khosrowshahi, they are making significant attempts to begin anew and create a new brand shift. The new logo font is not as bold as the previous ones and it has an all-new typeface, which was specially designed for the logo. While it's still easy to read, it's less masculine and is also less likely to create spelling mistakes.
For any business that requires ongoing graphic design work, copywriting or web development, Flocksy is the way to go. They provide all those services for one set fee a month, meaning that you pay a monthly fee and then can hold as many projects as need be in that month, the price covering all of them. It's a great way to build an entire site, from design to content, or to improve upon what you already have. Need to take a break from the services? No problem. With the option to "Pause", you pay only a small fraction of the monthly fee and still have access to all your account files. You can resume your account at any time without having to create a new account.
The #1 logo design site offers logo design, graphic design, web design and more, all in the contest format. With beginning pricing starting at $39, this site provides one of the most affordable ways to purchase a high-quality logo. You have the opportunity to see designs come in from designers worldwide, and have the option to decide if you wish to buy one of them after seeing the contest results.
Other Logo Design Resources
Is a website that showcases the talented works of designers around the world. The collections are unique and feature a vast and incredibly awe-inspiring array of logos. It is especially beneficial to designers that are just starting out in their careers and would like to see examples of logos that have been created by other designers. This site is incredibly helpful to gather knowledge and learn from experienced designers, as well as designers to share their work.
It's a community platform for design artists!
Very similar to LogoPond, Dribble also features the work of other graphic artists. What makes it different than LogoPond is that their site also allows designers to post updates on their designs, unfinished work, and their design process. It allows designers to offer their thoughts and give each other feedback on what they think about the creative process.
Anything and everything you could ever wish to find or learn about logo design. Current happenings,
upcoming events, and breaking news in the graphic world. This is a site for any and everyone interested in keeping up to date on the world of logos. They also have a great collection of resources available, as well as useful tutorials to help readers not only learn more about design but also how to practically apply the knowledge to their own work.
Tips? Current trends? Just looking to find some of the latest design gossip? Logo Design Blog is the place to go. A compilation of some of the best design resources, news, and ideas. This site is for anyone that wants to stay up-to-date on all the design happenings, and also grabs some useful ideas along the way.
Logo Design Company VS Design Contests

There are a few things that separate a logo design company from a logo design contest company, and before starting out on your search to have the perfect logo designed for your business, it's good to know how the two differ. That way you can make an educated decision on which platform to work with to find your perfect design and have the award-winning logo you are looking for.
A logo design company offers just that, logo design. It's the way that you go about getting your design that is what makes it different than a logo design contest. You will work with one designer, letting them know what you are looking for, and they will create a design, and make edits and adjustments until you find the perfect logo. On one side, this can be a uniquely personal experience, as you get to know your designer, and if they are local, may possibly even meet with them in person. The downside is that it is often more expensive, costing anywhere from $200 to $1000, as you are working one-on-one with the designer and paying them hourly for their time.
On the other hand, you can choose to work with a logo design contest site. They tend to cost less (Hatchwise.com has a starting price of only $89, and that includes starting the contest AND the price of the logo), and you see designs come in from hundreds of designers all over the world. You can work with the designers (the same as with a traditional design site) and have the logo customized to your preferences. Once you find a design that you like you award one the one design the contest winner. Basically, you have the same result as a design company;
however, you get more options to choose from, and (if you want to) pay much less for it.
Interested in learning more about our logo marketing services? Just complete the form below to get the discussion started.